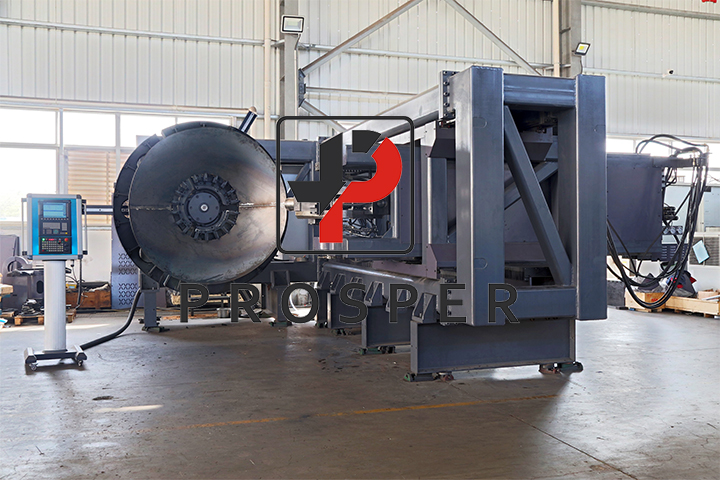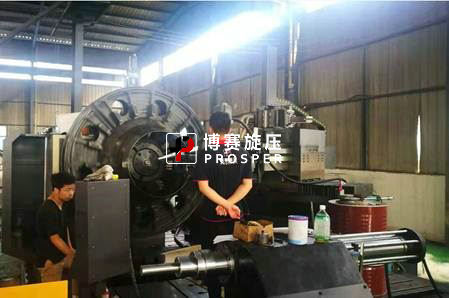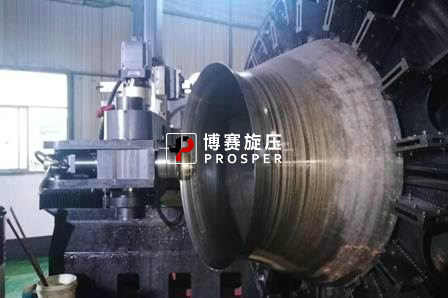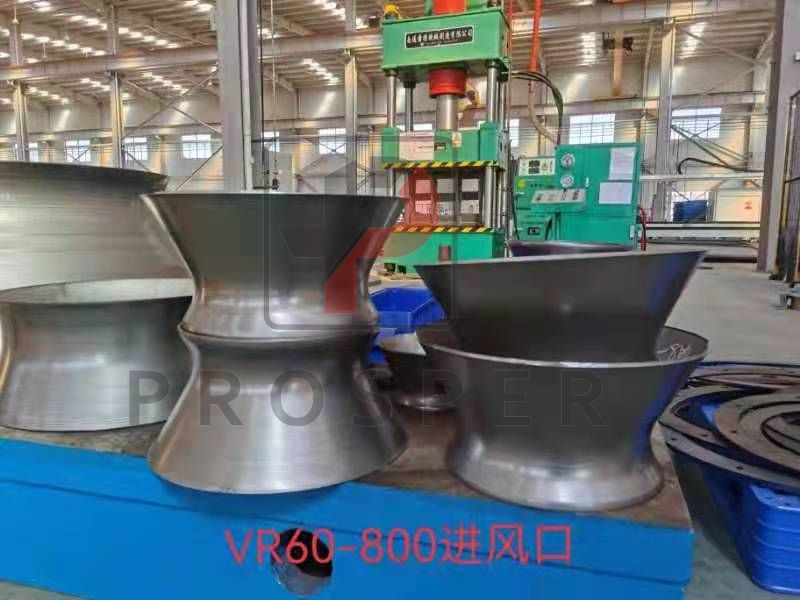 Technical Data:
| Parameter | PS-CNCHF4000MAX | PS-CNCHF5000MAX |
| --- | --- | --- |
| MAX.sheet diameter | 4000MM | 5000MM |
| Max.product height | 1500MM | 1500MM |
| spindle torque output | 15000NM | 15000NM |
| spindle speed (stepless variable frequency adjustable) | 0--100 | 0--100 |
| Z axis travel | 2000MM | 2000MM |
| X axis travel | 1800MM | 1800MM |
| effective travel degree of the secondary spinning arm (c axis) | 270 | 270 |
| max.steel appx . thickness | 16MM | 16MM |
| max.s/s appx . thickness | 10MM | 10MM |
| machine size | 11000*5500*3500MM | 11000*6500*4000MM |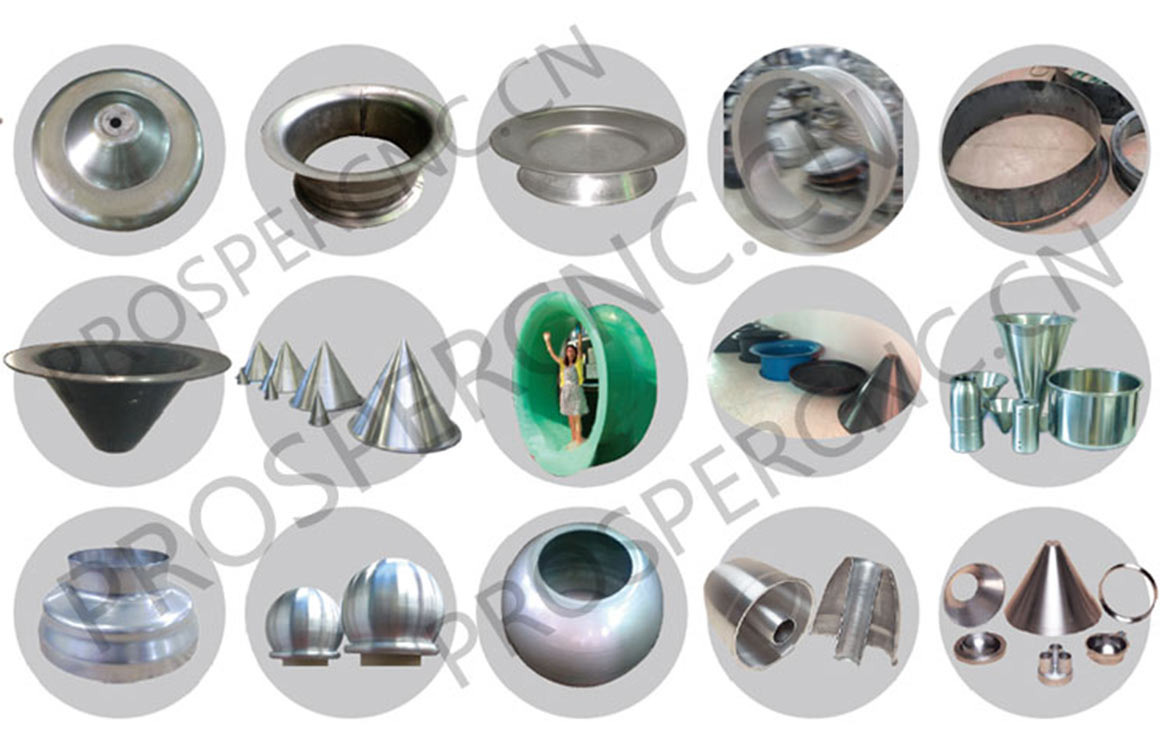 The application of these machines is in a wide range of industries.They can satisfy the requirements of spinning parts or products such as :Military Aerospace/aviation Automobile Chemical and so on.
1. This series of equipment has powerful function with wide extensive product range, solid structure, highly stability. The machine body adopted high strength casting with 3d overall design.The sliding table and the system design adopt the multi-angle optional mode, which greatly increases the spinning strength.
2. The machine tool can be equipted with fully automatic production line with the manipulator to receive high production
3. The machine tool can realize positive spinning, reverse spinning, normal spinning, shearing spinning, staggered distance spinning, core die spinning no core die spinning.Including trimming, flanging, flanging, indentation, rolling and other processing.
4. The machine adopts Germany Siemens SINUMERIK 828D multi-axis servo valve control system (Prosper secondly development), which has core mould protection function, automatic detection of each unit when starting up, automatic lubrication, fault diagnosis and overload protection.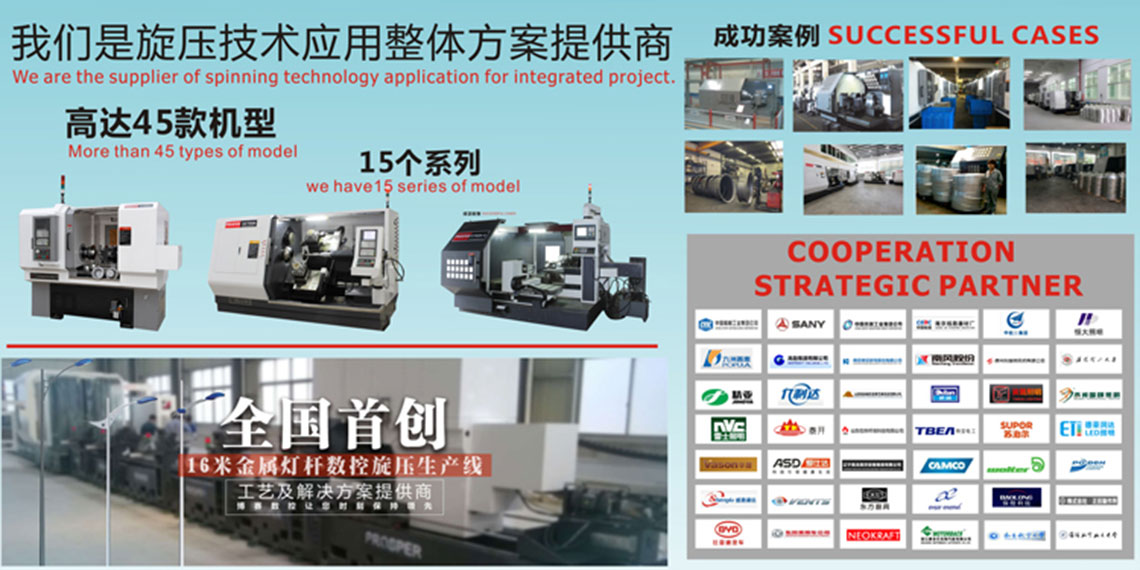 About Prosper
GuangDong Prosper CNC Machine Co.,Ltd is an enterprise of industrialization of new high technology which integrates research center,manufacturing,sales,customer service,and education and training school.After almost 20 years development,Prosper has nowadays owned a fifty thousand square meters operation site.Prosper values the quality of our products and services. We endeavor to provide the products and services of the most competitive advantage to our customers!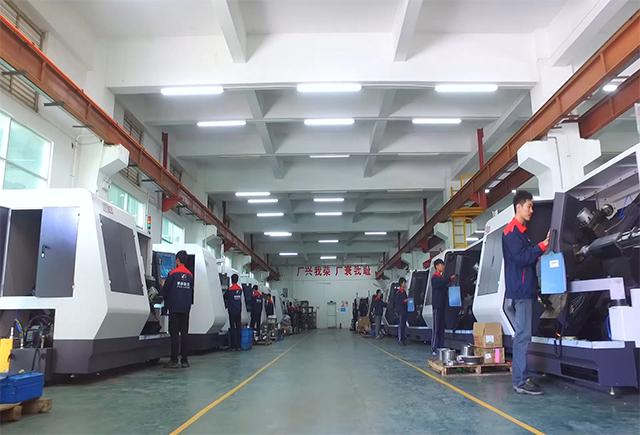 Assembly shop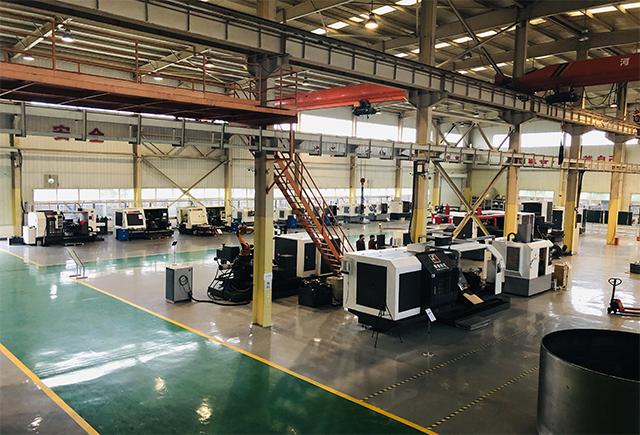 The technology of workshop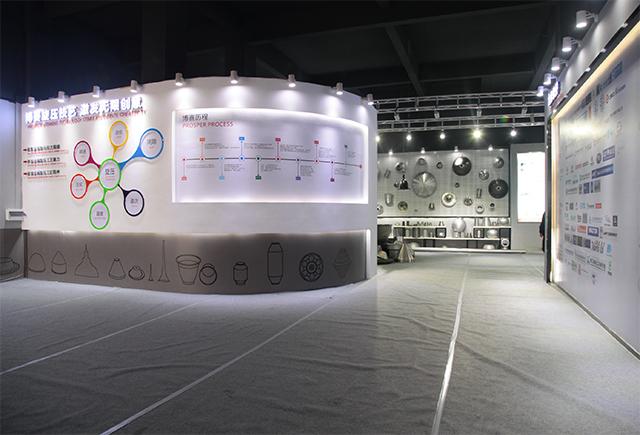 The spinning experience pavilion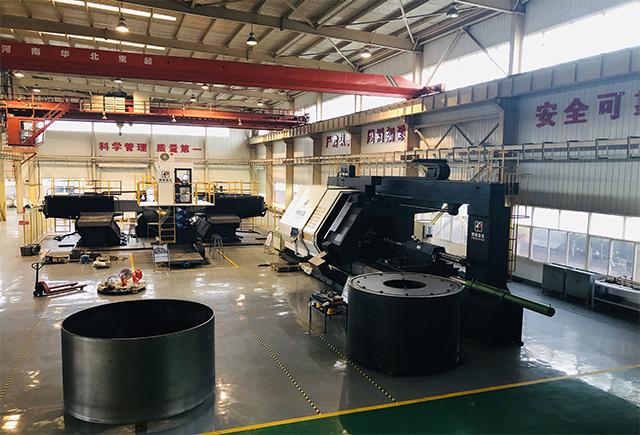 The technology of workshop
Prosper Core Technology
Application field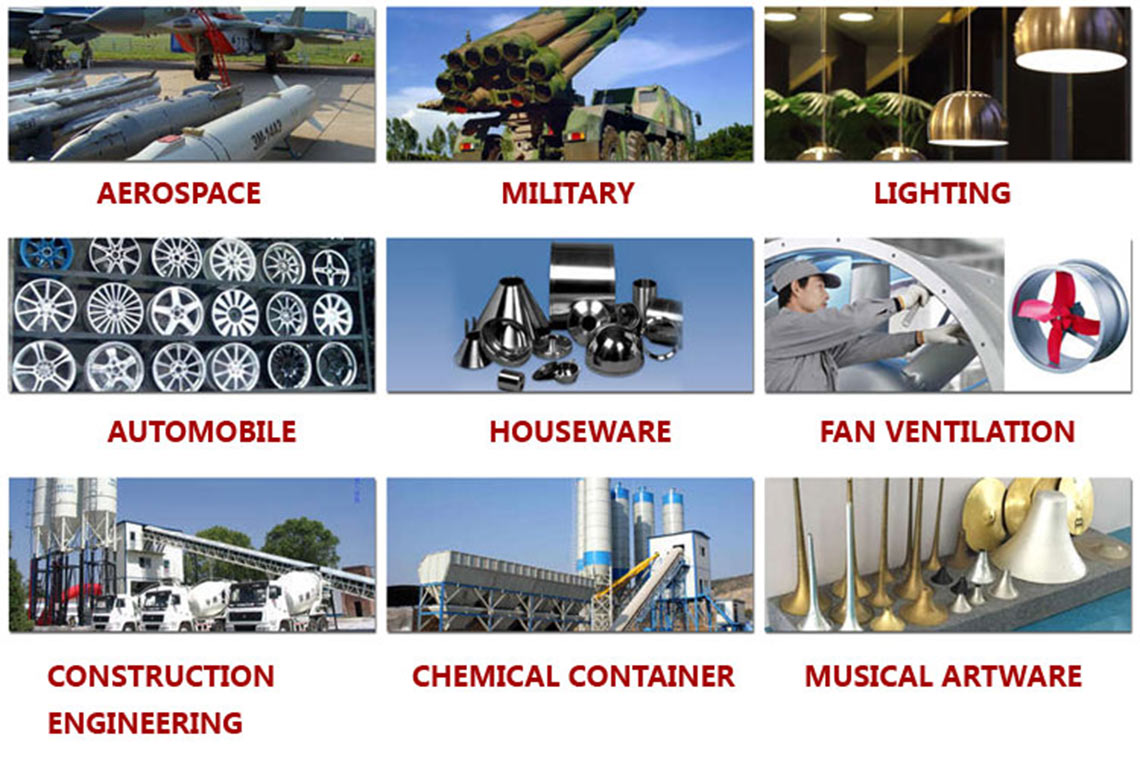 Cooperation strategic partner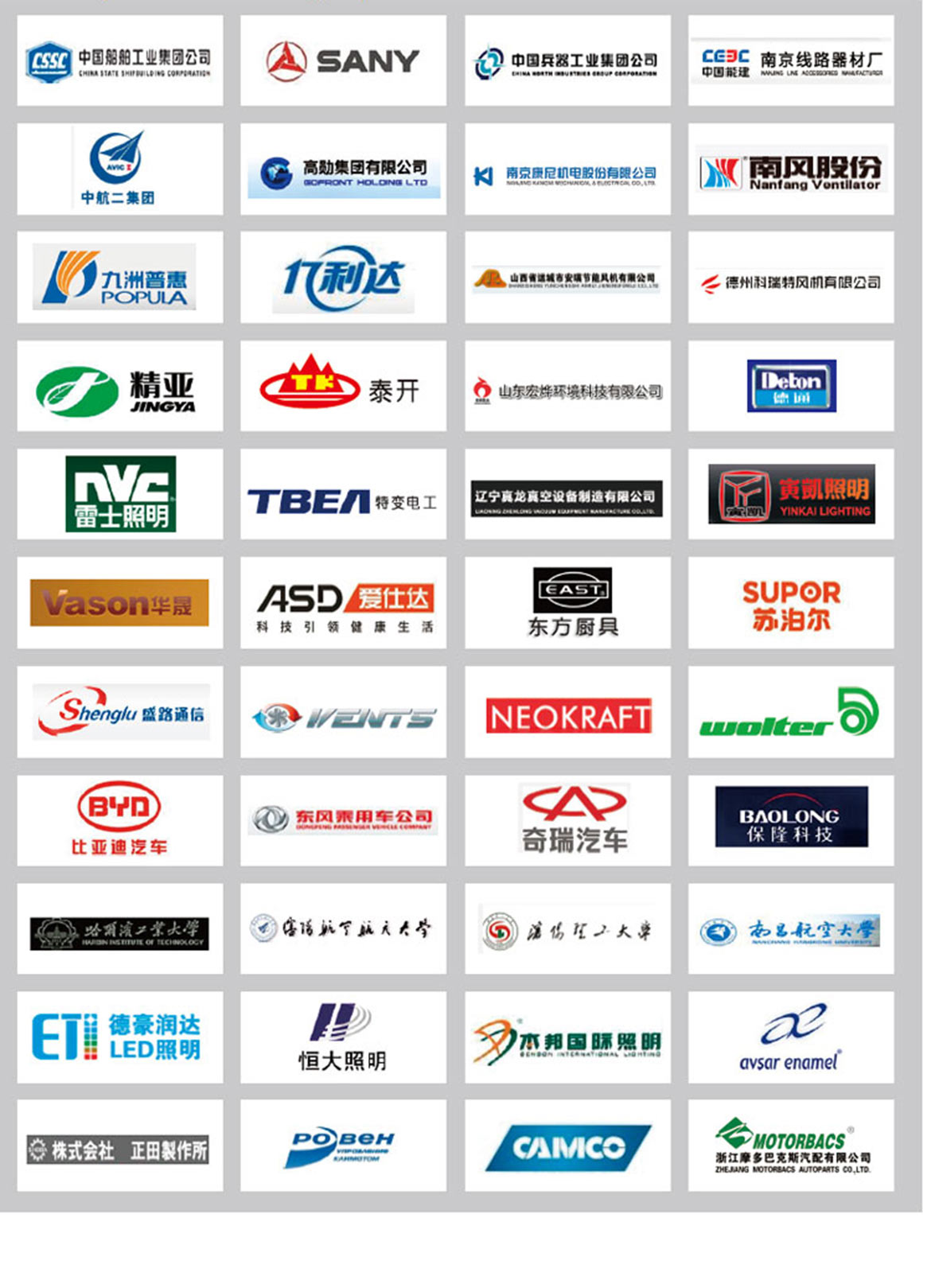 | Parameter | PS-CNCHF4000MAX | PS-CNCHF5000MAX |
| --- | --- | --- |
| MAX.sheet diameter | 4000MM | 5000MM |
| Max.product height | 1500MM | 1500MM |
| spindle torque output | 15000NM | 15000NM |
| spindle speed (stepless variable frequency adjustable) | 0--100 | 0--100 |
| Z axis travel | 2000MM | 2000MM |
| X axis travel | 1800MM | 1800MM |
| effective travel degree of the secondary spinning arm (c axis) | 270 | 270 |
| max.steel appx . thickness | 16MM | 16MM |
| max.s/s appx . thickness | 10MM | 10MM |
| machine size | 11000*5500*3500MM | 11000*6500*4000MM |