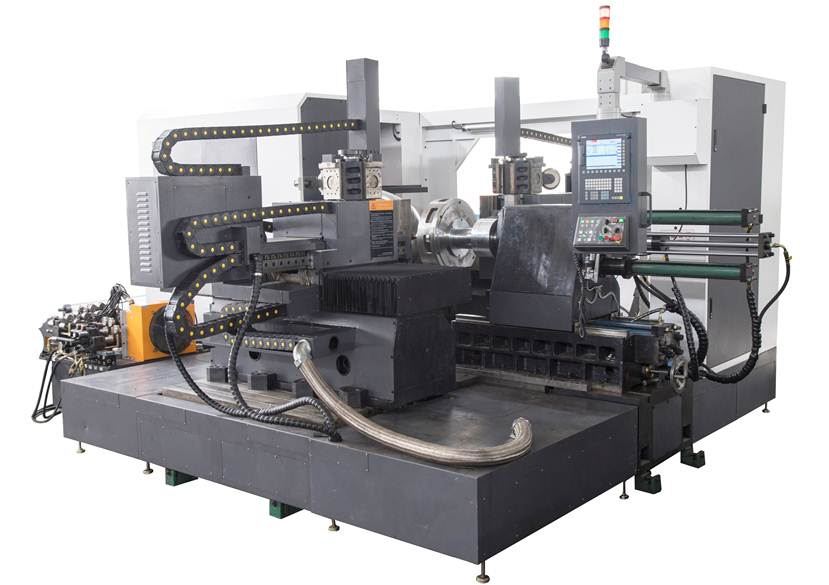 High performance double arm spinning machine series is a multifunctional and powerful spinning forming machine center which can be used to produce a broad range of products with a high efficiency and precision,especially for the big thickness products.
Efficiency and smooth running, energy consumption and ultimately the environmental impact of ventilation systems and fans depend substantially on good quality components. Optimized flow dynamic contours and high surface quality avoid turbulence developing, low sound emission and high energy efficiency,

Spinning of major diameter products
Spinning of big thickness material
Spinning of products that not achievable by human labor
Substitution of drawings/reduction of cost
Optional dual spindle to reduce mandrel cost
Excellent cost effective/economical and practical

High strength cast machine body
Computerized SIEMENS Numerical Control System
Spinning tools turret/rollers
Heave duty guide and ball screw
High torgue/high speed spindle
Material centering
Tool offset
Digital integrated hydraulic system
Digital integrated lubrication system
BA units
BE units
Manipulator
Prosper Spincad programming software
Second spindle
Power unit
Application: military,spaceflighgt,avitation weapons and other manufacturing industries
three rollers power spinning,synchronizing spinning and stagger spinning
multi axises/nulti channel cnc control system,apply to carbon steel alloy steel,atainless steel,nonferrous metal and other alloy material
Technical Data:
| | |
| --- | --- |
| Items | PS-CNCSXY1600 |
| Max sheet diameter | 1600mm |
| Max X axis travel | 1200mm |
| Max X Axis Force | 300 KN |
| Max Z axis travel | 1100mm |
| Max Z Axis Force | 200kn |
| Main spindle motor | 75kw |
| Spindle limit speed | 20~600rpm |
| Spindle connecting size | A2-11 |
| Tailstock force | 150kn |
| Tailstock travel | 650+500mm |
| Tool stations | 2 + 2 / 4 + 4 |
The application of these machines is in a wide range of industries.They can satisfy the requirements of spinning parts or products such as :Military Aerospace/aviation Automobile Chemical and so on.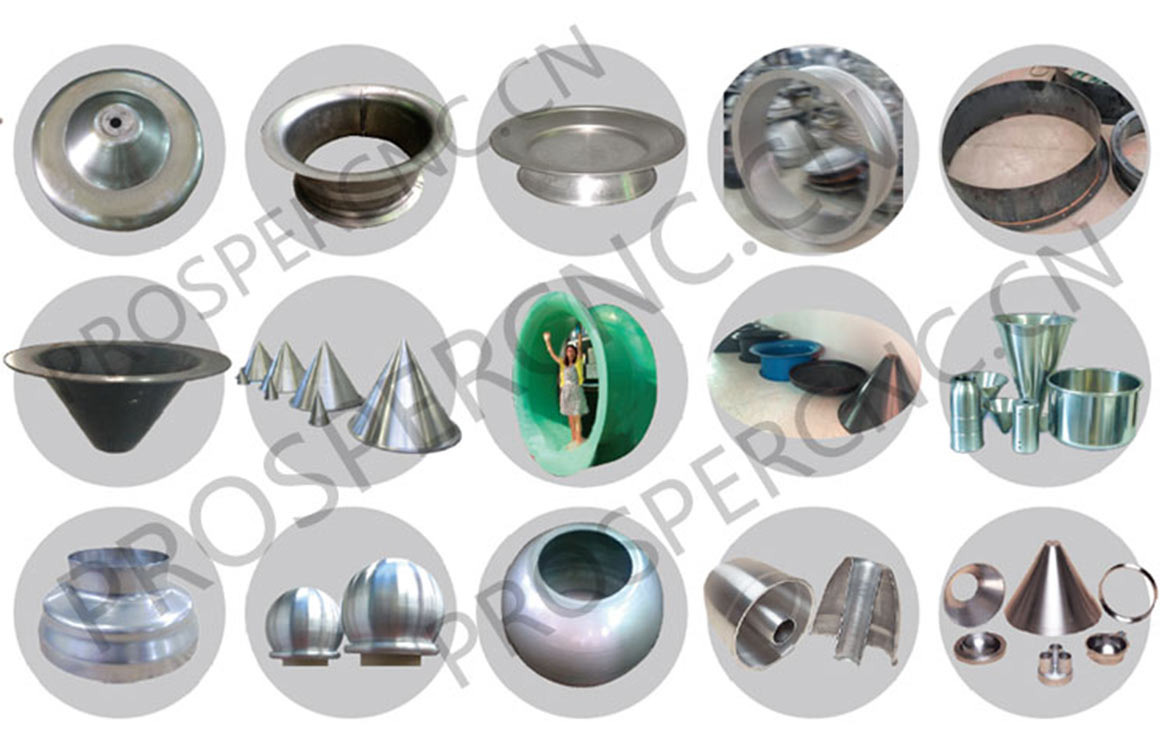 1. This series of equipment has powerful function with wide extensive product range, solid structure, highly stability. The machine body adopted high strength casting with 3d overall design.The sliding table and the system design adopt the multi-angle optional mode, which greatly increases the spinning strength.
2. The machine tool can be equipted with fully automatic production line with the manipulator to receive high production
3. The machine tool can realize positive spinning, reverse spinning, normal spinning, shearing spinning, staggered distance spinning, core die spinning no core die spinning.Including trimming, flanging, flanging, indentation, rolling and other processing.
4. The machine adopts Germany Siemens SINUMERIK 828D multi-axis servo valve control system (Prosper secondly development), which has core mould protection function, automatic detection of each unit when starting up, automatic lubrication, fault diagnosis and overload protection.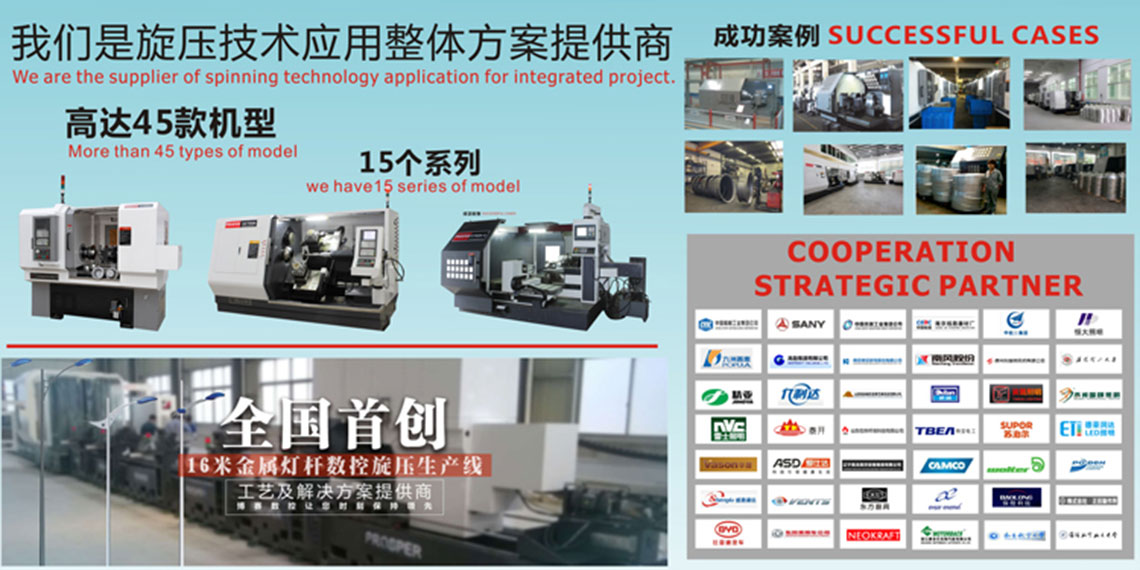 About Prosper
GuangDong Prosper CNC Machine Co.,Ltd is an enterprise of industrialization of new high technology which integrates research center,manufacturing,sales,customer service,and education and training school.After almost 20 years development,Prosper has nowadays owned a fifty thousand square meters operation site.Prosper values the quality of our products and services. We endeavor to provide the products and services of the most competitive advantage to our customers!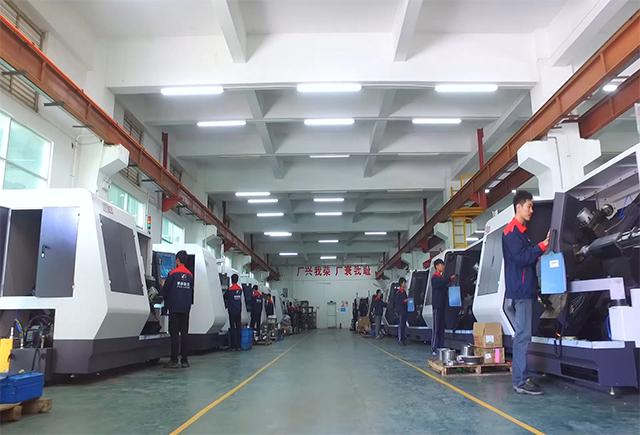 Assembly shop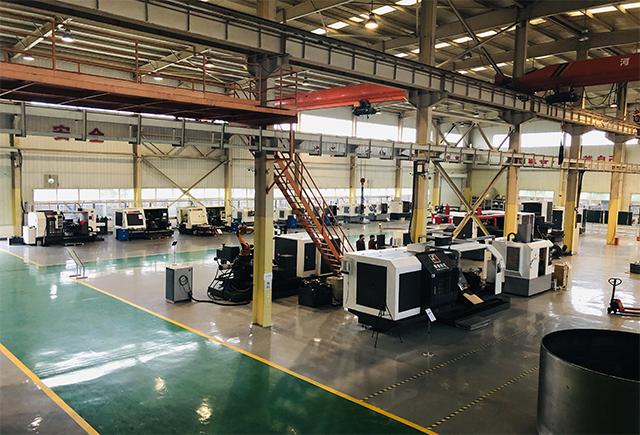 The technology of workshop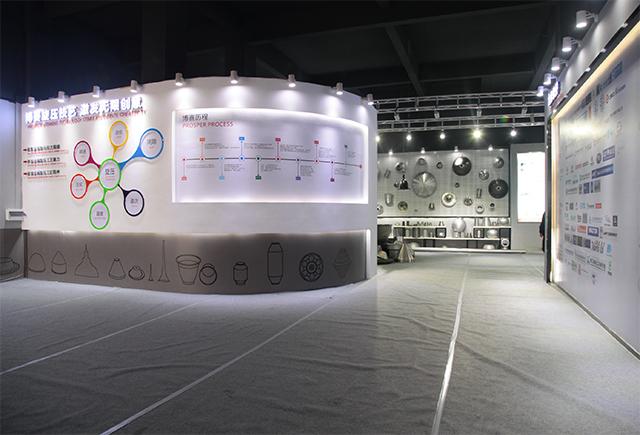 The spinning experience pavilion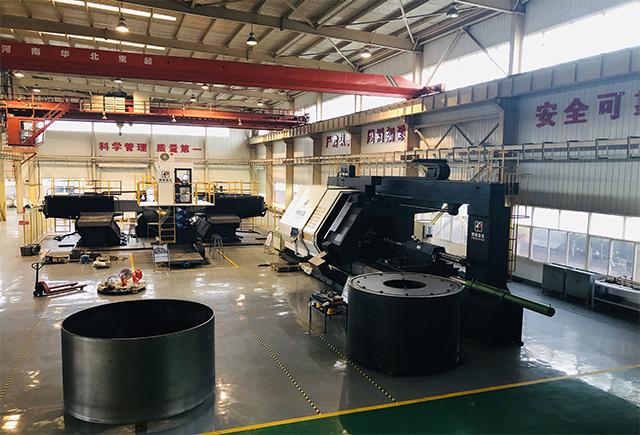 The technology of workshop
Prosper Core Technology
Application field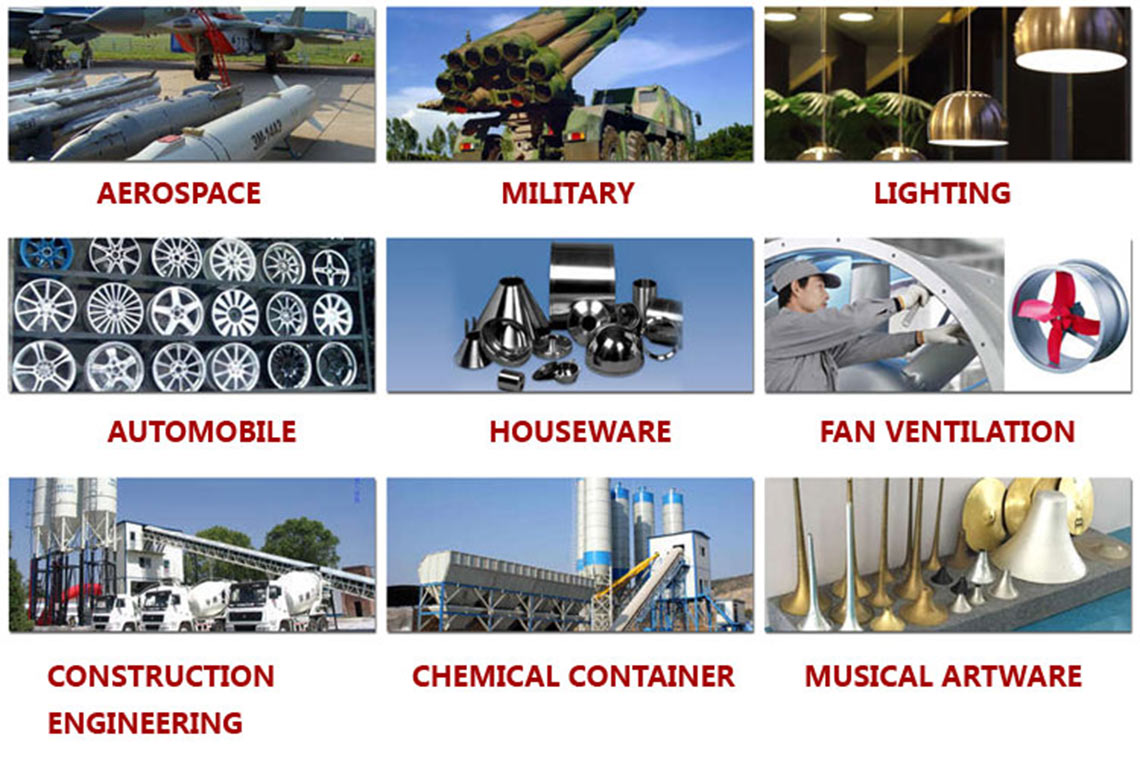 Cooperation strategic partner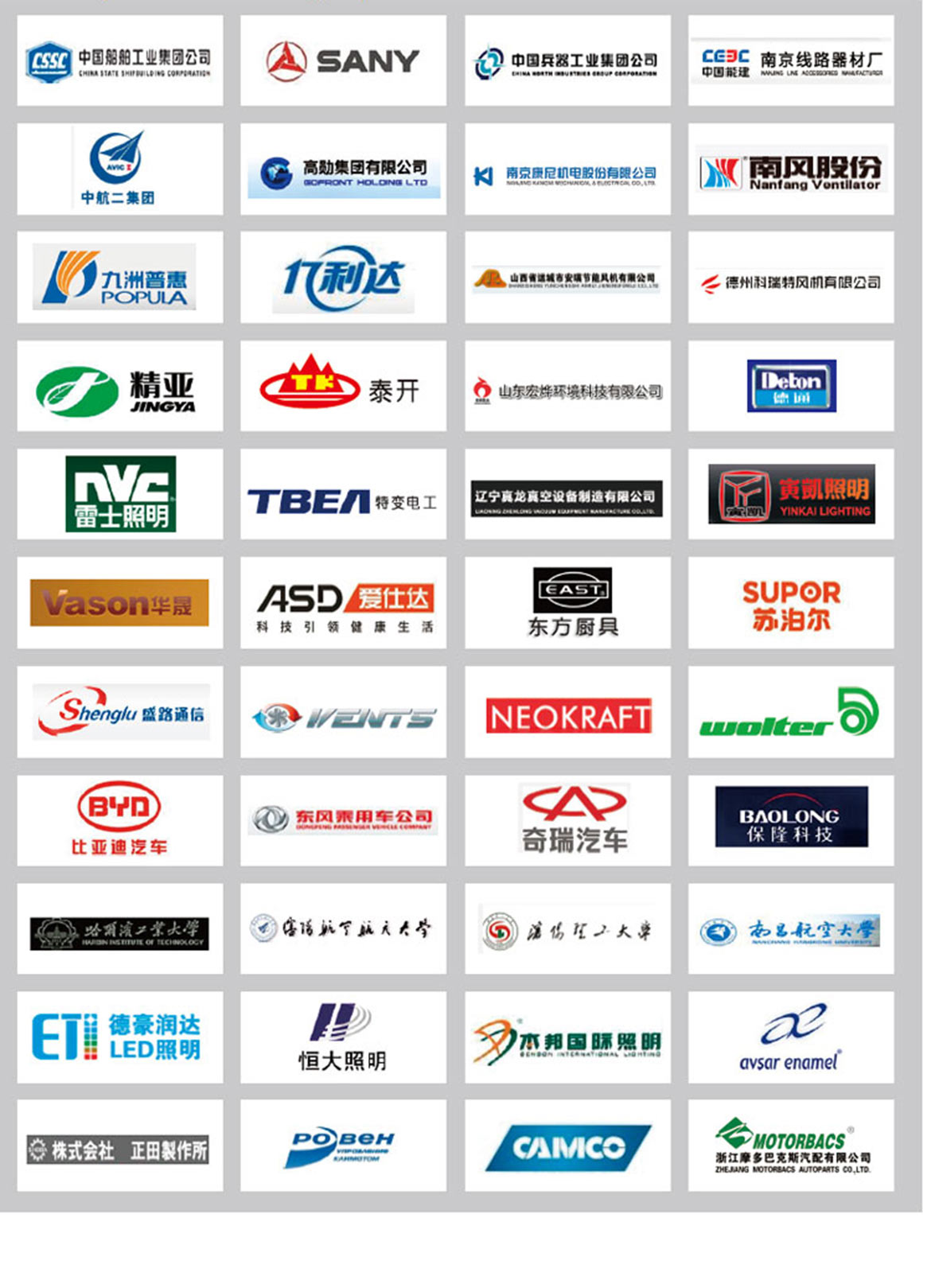 | | |
| --- | --- |
| Items | PS-CNCSXY1600 |
| Max sheet diameter | 1600mm |
| Max X axis travel | 1200mm |
| Max X Axis Force | 300KN |
| Max Z axis travel | 1100mm |
| Max Z Axis Force | 200kn |
| Main spindle motor | 75kw |
| Spindle limit speed | 20~600rpm |
| Spindle connecting size | A2-11 |
| Tailstock force | 150kn |
| Tailstock travel | 650+500mm |
| Tool stations | 2 + 2 / 4 + 4 |